Our Wines
Bricco dei Tati Rose`
Fresh with aromas of strawberries, cherries and rose petals. This is ideal with shellfish, salads, chicken, and with appetizers.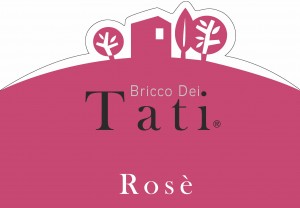 Tech Sheet Bricco dei Tati Rose
Bricco dei Tati Barbera
This is a young, fresh, lively Barbera with a persistent and attractive bouquet of black cherries and a bit of spice on the palate. It has few tannins which is typical of the Barbera varietal, and a medium finish. Delightfully approachable, it is great with medium to strong cheeses, barbecue and game.
Tech Sheet Bricco dei Tati Barbera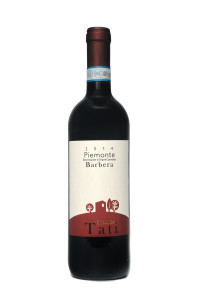 Bricco dei Tati Cortese
This is a lovely young fresh white wine, made from the grape Cortese, a very old varietal from Piemonte, Italy. The Cortese vines are planted on a sunny hillside you can see from our Dolcetto vineyards on the east side our property. This wonderful wine has a bright fruit taste and crisp acidity, which makes it ideal as a wine to sip before dinner or with seafood, salads, and white meat dishes.
Tech Sheet Bricco dei Tati Cortese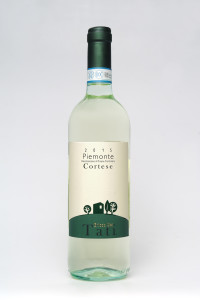 Bricco dei Tati Dolcetto
Our Dolcetto comes from 80 year old vines that grow on the southwest side of our hill in Piemonte.  It is bottled unfiltered and unrefined.  Some sediment should be expected.  Rich with lively tannins, this wine shows the Dolcetto grape at its best.  We produced only 3400 bottles each vintage.  Perfect with pasta dishes, risotto and stews.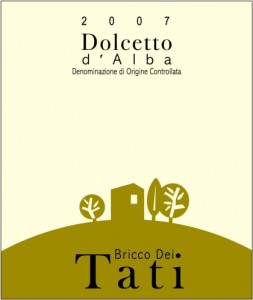 Shelf Talker
Tech Sheet Bricco dei Tati Dolcetto